Fairey Gannet T.5
Serial: XG883 Constructors No: F9412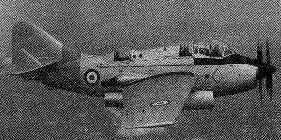 XG883 in its flying days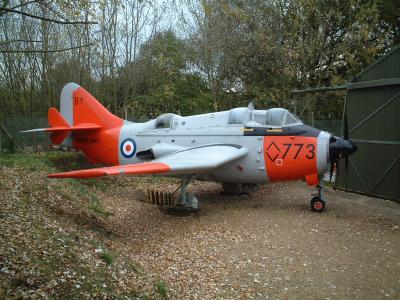 ... as the aircraft is now.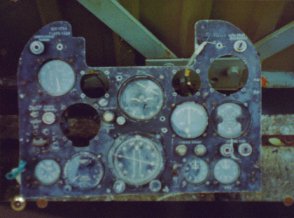 The centre cockpit instrument panel before ....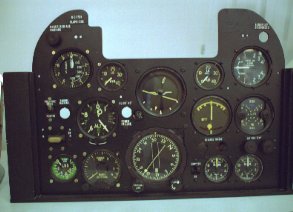 and after restoration.
Details
Role: Pilot and armament conversion trainer Engine:1 x Armstrong Siddeley Double Mamba Span: 54' 4"Length: 43' 0" Maximum speed: 360 knots Crew: Pilot, Instructor and Student Armament:Large bomb bay capable of carrying variations of 81 gallon fuel tanks, 2 x Mk10 homing torpedoes, 1 x 2000lb, 2 x 100lb or 4 x 500lb bombs, 6 depth charges, mines, flares or markers. Underwing provision for 16 x 3" rockets with either 25lb or illuminant warheads.
About our Aircraft
| | |
| --- | --- |
| 5/57 | Maiden flight from Northolt to White Waltham, Berkshire. Fitting out and final preparations at White Waltham. |
| 5/57-7/57 | Stored, RNAS Anthorn, Cumbria. |
| 7/57-1/60 | Pre-delivery preparation work and storage, RNAS Abbotsinch, Strathclyde. |
| 1/60-3/60 | Radio installation work, RNAS Lee-on-Solent, Hampshire. |
| 3/60-8/60 | Station Flight, RNAS Culdrose, Cornwall. |
| 8/60-7/64 | 849 NAS, RNAS Culdrose, Cornwall. |
| 7/64-2/66 | Modernisation work, White Waltham, Berkshire. |
| 2/66-1/70 | 849 NAS,RNAS Brawdy, Pembrokeshire. |
| 1/70-5/70 | Stored, RNAS Brawdy, Pembrokeshire. |
| 5/70-4/83 | Stored, RNAS Yeovilton, Somerset. |
| 4/83-3/96 | Wales Aircraft Museum, Cardiff Airport, South Glamorgan. |
| 3/96 | Museum of Berkshire Aviation, Woodley, Berkshire. |